As the new year strolls in, it is good to take a look at what upgrades your organization might need to make. Cloud migration has been a hot topic for a while, and more companies are beginning to adopt it. A report shows 90% of respondents are already using the cloud. Of those not in the cloud, 48% plan to implement the it within the next year. With the many benefits the cloud provides, such as lower costs, improved scalability, and greater collaboration, it's essential to understand how to prepare for a successful migration. Here are 5 areas to focus on to make this transition as seamless as possible:
1. Understand Costs
While the transition might seem costly upfront, the benefits in the long run will pay for itself. Some things you might want to consider when preparing for costs are:
On-Prem Costs: Determine the cost of hardware and software assets before beginning your journey.
Expertise: A third-party migration services provider can help you understand the process as well as implement the changes.
Cloud Vendor: Each provider will have different costs with different service options. Choose what criteria matters the most to you when choosing a vendor. Some criteria you might consider include security policies, goals, support, manageability, and reliability. If you are having a hard time choosing, third-party consultants are available to guide you through the process.
Training Users: Migrating data from on-prem to the cloud might affect how employees work from day-to-day. Training them on efficient use and security will be critical for a successful cloud environment.
Post Migration: Once all the data is moved and ready to go, it must be continuously monitored to ensure everything is running smoothly and vulnerabilities are handled quickly.
2. Form a Strategy
A cloud migration strategy is the overall plan of moving from on-prem to the cloud. Having a strategy for your cloud migration will help keep costs to a minimum while being as efficient as possible. Are you moving all of your data to the cloud, or maybe interested in a hybrid environment? Do you have a timeline or budget for the adoption? This strategy should be tailored to the goals and vision of the business. These are things to consider to make sure you are prepared for a seamless migration.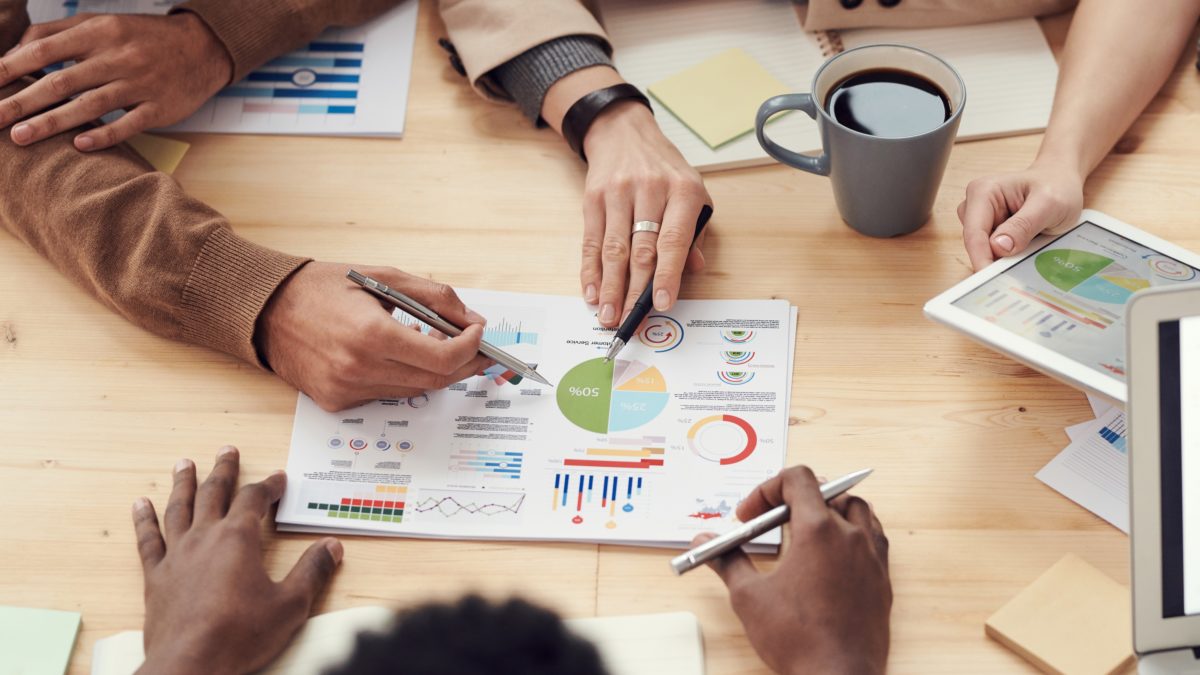 3. Security and Compliance
Finding a third-party company to protect your cloud environment is critical to your success in the cloud. These companies, such as Bravo, have the ability to constantly monitor your cloud so threats are quickly disabled. In addition, we can help you stay in compliance with local, state, country, and other specific laws and mandates. Compliance laws are put in place to protect yourself and others who are in contact with your organization.
4. Adoption Resistance
Another tip for successful migration is getting in front of adoption resistance. Many people fear change, and that's completely normal! It can be difficult to get everyone on board with a change from on-prem to the cloud since it will affect everyone's work habits. One way to keep spirits high during the shift is to implement an adoption and change management strategy. An adoption and change management strategy helps prepare, plan, and adopt the new technology. Again, training users is important to the overall business so they can be as efficient as possible. Having a plan with a timeline and resources can help employees adjust and succeed. If you are unsure where to start, our cloud experts at Bravo are here to help!
5. Post-Migration
Once the migration is over, maintaining the new cloud environment will be a big priority. Keeping your cloud data secure and compliant as time goes on is essential. Finding a third-party service provider, like Bravo, to manage your cloud environment and even help with change management is an easy way to wrap up a successful migration. Bravo provides clients with continuous monitoring to ensure security and smooth functionality of the cloud. By managing your cloud environment, we handle all of the planning of implementation while your organization can focus on what it does best.
Not sure where to start or need assistance in your cloud journey? Bravo excels in cloud migration and can help your business get to the cloud and maximize your investment. Fill out the form below for more information on how we can help you make the most out of your cloud environment.