What is one fear all types of businesses have in common? Getting hacked. The size of the company does not matter. A common misconception is that only big businesses are targeted, however, that isn't always the case. In fact, almost half of the attacks are with small and medium – sized businesses. What should you do? Don't worry! Here are some tips for protecting your business.
There are so many ways and scenarios in which your company can get hacked. Hackers have gotten smarter and more creative over the years. Phishing has always been a big concern for businesses. Especially those businesses where employees receive a lot of emails. Now, it poses an even bigger threat. Phishing has increased its risk by asking is targets to provide their personal information before allowing them to open a document. The target will receive a phone number that will be used to verify that the document and email are legit. Once the target calls the number, a person will "verify" that they sent that. The target will then feel safe and again provide them with their information. BOOM! Just like that, so quickly and easily, your employee has been hacked. There are other ways too. Hackers might install ransomware/ malware. Whatever the method is, you need to be prepared!
So, what does this mean for your business? Does your company fall into that small – medium sized category? If that is the case, are you taking the necessary precautions needed in protecting it? I'm sure you're thinking that this is something you have heard 100 times, but your company's cybersecurity needs to be taken seriously! It's all fun and games until suddenly, your company's information has been compromised. Would you know what to do if this happened? Would you even know where to begin? A shocking statistic shows that most companies do not have answers to those questions.
There is a simple solution to avoid all this unwanted drama. Take the steps now to prevent this from happening in the future! The last thing you want is for your company to lose its reputation. Let's talk about a few tips you can take today to protect your company. Trust me, this is something you will not regret.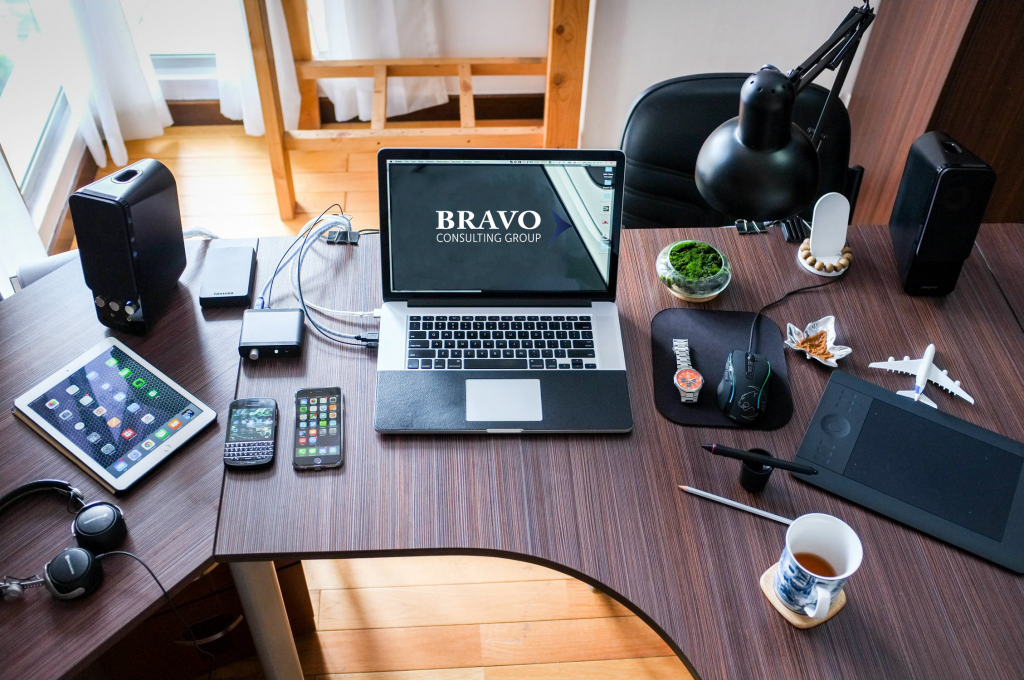 5 Tips to Protect Your Business
1.) Though there are several tips for protecting your business, we think the best way to start is to make sure that your employees' devices are secured. Realistically, this should be the first step. This is crucial to your company's safety. Employees who access any of their work from a personal device are at great risk. This could include phones, laptop/desktops, tablets, etc. A great way to do that is to provide even more layers of security such as Multi-Factor Authentication (MFA.) MFA is method in which a user is granted access only after successfully presenting two or more pieces of evidence.
2.) Another tip is to train your employees. Your employees are your last line of defense against hackers so security awareness training is a must! This will in return, give your company some built in security. Employees can report threats before they become problems. Many security attacks happen because employees are not fully aware of what these attacks look like. Bravo offers interactive security awareness training for all clients to make sure they are protected.
3.) Also, a helpful tip can be to make sure that yourIT staff is knowledgeable. Your IT cybersecurity plan should be proactive! Getting ahead of problems and threats is crucial. Having a good IT team that works around the clock to keep your company safe from harm will allow for your company to prosper and expand. That's the goal, right?
4.) Your company needs to be careful when using older systems. For example, hackers seek to go after systems that are no longer supported with known exploits. These systems may have gone through their "end of life" phase. Always keep your systems up to date with the most recent patches and beware using systems that are no longer supported. Hackers are relentless and they will abuse every vulnerability possible.
5.) You need to have a strong backup and disaster recovery plan in place. Not backing up your information makes you very easy target for hackers. Having your work backed up, helps eliminate the fear of some of the largest hacking attacks, like ransomware.
Get Secure Today
Risks are important for businesses to take. However, security risks, are not. There is no reason to hesitate when it comes to protecting your business. For more information or more tips for protecting your business, visit our website.  
Interested in more ways to secure your business? Subscribe below to receive more information: