Why Invest in Cybersecurity?
The rise in cyberattacks throughout 2021 has proven to organizations that hackers mean business. While any business is at risk of being attacked, 43% of cyberattacks are targeted at small businesses. Along with general protection, cybersecurity for government contractors is a must when it comes to protecting data. As we approach 2022, it's time to consider what cybersecurity improvements could be made to keep your organization safe. Here are some things you might want to consider including in your cybersecurity budget for 2022.
Zero Trust Implementation
Want to handle critical data and ease your concerns about getting hit hard by ransomware? Look no further than Zero Trust! Zero Trust is one of the best ways to improve your cybersecurity in the coming year. A Zero Trust Security Framework provides a more challenging barrier for attackers. Zero Trust's motto, "Never trust, always verify," assumes that a breach has already taken place and forces each device to gain its own access. This is different from past security measures where an entire network is protected as one entity. Now, whether you are in the office, on your desktop, or on your personal device in a coffee shop, you can be guaranteed the same level of security. Another major benefit to Zero Trust is its ability to minimize the cost of a breach. Learn more in our blog, "How Much Will Zero Trust Save You?"
While sometimes threat actors can be inside of a network for months without detection, Zero Trust allows real-time monitoring to keep your business running efficiently and securely. For more information on how to get started with Zero Trust, review our whitepaper, Zero Trust and the Impact to Your Organization.
CMMC Preparation
If your organization does government contracting, your 2022 cybersecurity budget should include preparing for CMMC. With the Cybersecurity Maturity Model Certification recently being updated to CMMC 2.0, having all of your cybersecurity requirements in place will help speed up the process. Ideally, you would start with a gap assessment to see your company's current standing against and then work on remediation to get compliant and prepare for certification. We highly recommend working with an expert, like a Registered Provider Organization (RPO), to guide you through your CMMC journey. If you have questions about CMMC, feel free to reach out to us here at Bravo!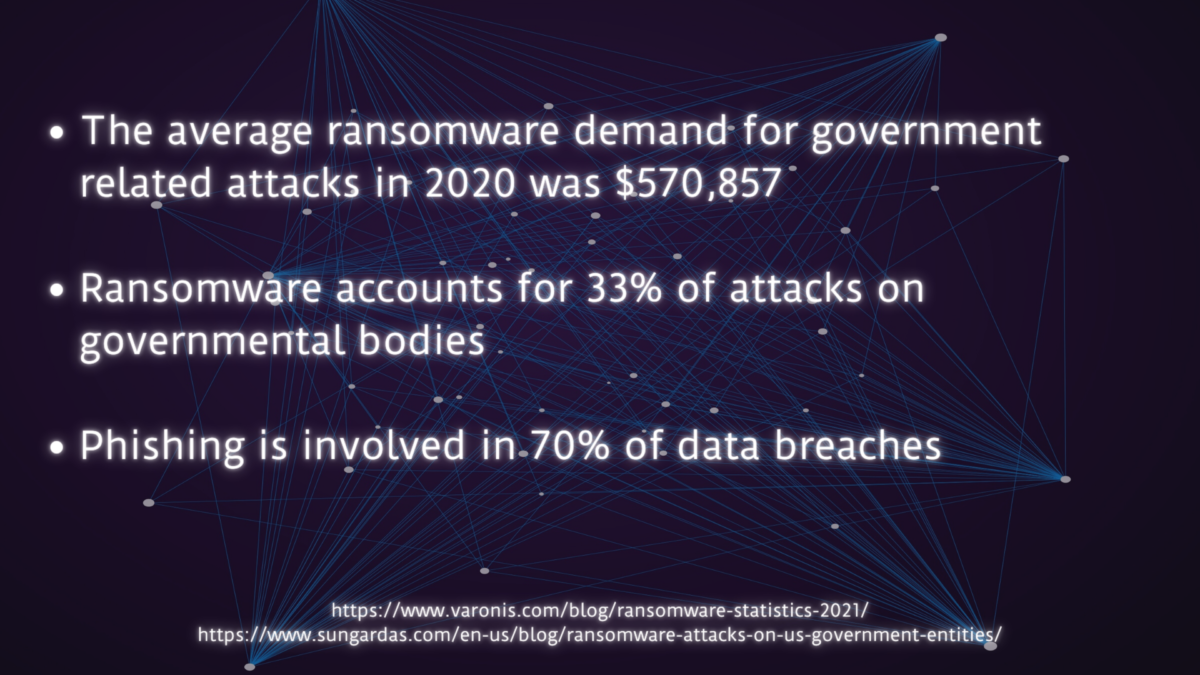 Employee Training
Another item that should be included in your cybersecurity budget is employee training. This year phishing and ransomware have made a large impact on many organizations and are projected to increase as we go into 2022. By training employees in safe cybersecurity practices, you could be saving your organization thousands of dollars. While many companies typically do yearly training, an on-demand option might be more suitable to constantly keep employees refreshed on best practices, especially for busy times like the holidays. Another item to budget for is tabletop exercises with experienced professionals. In these exercises, employees will walk through a cyberattack using the incident response plan.
Incident Response Plan
Taking time and resources to create your own incident response plan certainly pays for itself. Our recent blog, "Incident Response Plan for a Cyber Attack," highlights what your incident response plan should include to respond and recover appropriately. The preparation/prevention stage is a crucial part to provide resources to since it may determine whether an attacker is successful or not. Each stage of the plan may have expenses that need to be considered in your cybersecurity budget.
An expense that is worth considering in the recovery stage of your incident response plan is cyber insurance. Cyber insurance will aid in covering costs due to a cyberattack. The cost of insurance averages around $1,400 a year, however, the cost largely depends on the size of your business. Making sure your organization is doing as much as it can to protect against cyber threats will help get more covered by insurance when you need it.
Digital Transformation
The last thing an organization should consider in its cybersecurity budget for 2022 is digital transformation. As technology continues to evolve, there are numerous upgrades a company can make to improve its safety. The key to using technology to aid in cybersecurity is to prioritize technology that reduces risks quickly and effectively. One type of technology that greatly protects your organization is multifactor authentication. Multifactor authentication provides an extra barrier for attackers by sending a notification to another device or account to ensure it is you. Another great tool to invest in is a password manager. Passwords are easy to compromise if the same one is being shared with more than one account. A password manager does the work of remembering your passwords for you so that you can feel confident in making individually unique, strong passwords for the hundreds of accounts you may have.
At the end of the day, there are many items to take into account depending on what your organization needs. It is essential to invest in having the best cybersecurity possible for your organization, but this can be difficult with low budgets and a lack of resources. If your organization finds itself needing assistance with cybersecurity, Bravo is here to help you on your journey!