Skype has long been known as one of the most predominant video chatting platforms. Since its inception in August of 2003, Skype has evolved into many facets, including platforms specifically tailored for businesses. Now, with Skype end of life quickly approaching on July 31, 2021, many businesses are wondering where to go for their remote communication needs.
While Zoom adoption has skyrocketed due to COVID, it still lacks much of the collaboration and security capabilities businesses require in the modern work environment. So, what's the best route for your business to take if you're currently using Skype for Business? Microsoft Teams could be the clear answer!
Teams provides the same communication capability that Skype for business does, plus increased functionality to drive collaboration. And… they are both a part of the Microsoft ecosystem. Microsoft Teams is not just a communication product; it's a collaboration tool with a window into other apps and services.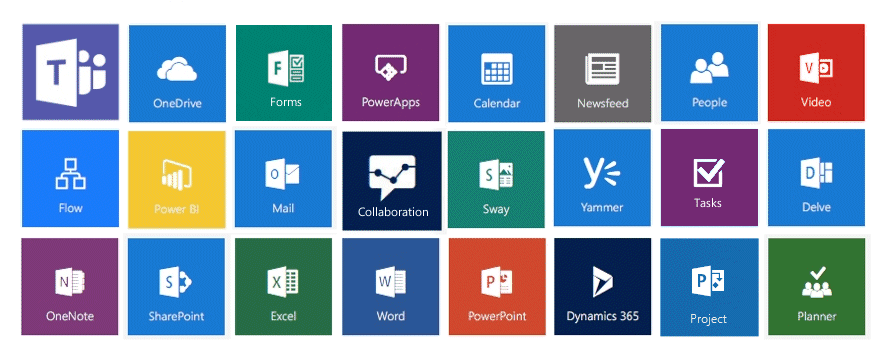 With Teams, you cannot only use video chat, host meetings, and communicate with individuals or groups via text, but you can also incorporate nearly all Microsoft applications directly inside Teams! This capability makes employees more efficient and makes your company more secure. Everything can be managed in a single location in Microsoft 365. Eliminating unnecessary 3rd party solutions is a great way to improve security and also cut costs.
Seamlessly transitioning from Skype to Teams
As of July 31, 2021, Skype will be no more, so it's pertinent that the switch is made before it's no longer supported to avoid any hiccups or compliance consequences. The timeline for the upgrade is unique to each organization, so be sure to allow yourself ample time for implementation and familiarization. Coexistence modes are available to stage a migration that's right for your business. A sample timeline has been provided by Microsoft to give you a rough idea of what to expect.
If you use Teams alongside Skype, to complete the transition, you'll have to switch users to the "Teams Only" mode. During this period and every other stage in the migration, it's essential to keep your staff informed of the process to alleviate any confusion or mishaps. Keep in mind that not all users have to be upgraded at once. Microsoft offers the flexibility to choose select members or groups to first undergo the transition. However, the approaching Skype end of life does place a hindrance on the freedom of this capability.
After upgrading to Teams
Communication and training are key to the successful adoption of any new technology…even Teams. After users are fully upgraded to Teams and "Teams Only" mode is enabled, their Skype for Business client will be disabled, and calls and chats will go to Teams. Suppose there are any upcoming meetings scheduled for Skype for Business. In that case, they will still take place on that platform, even after the full transition is made. It's important to communicate this to employees, especially with recurring meetings, to send out updated invites. – The last thing you want is the CEO missing a call with the board because you failed to send out proper communications.
We recommend implementing an Adoption & Change Management plan to make the most of your investment of migrating to Teams. It's essential to train employees and technical staff to ensure proper management of the platform. Keep in mind that everyone learns differently, so it's important to tailor training efforts based on the user.
Benefit of Teams Infrastructure
Teams is highly-scalable and designed for the cloud, so it serves as the perfect catalyst to jumpstart your firm's digital transformation, whether you have 5 employees or 5,000.

Implementing Microsoft Teams means your organization is also implementing SharePoint & OneDrive, even if you haven't planned for that yet…SharePoint & OneDrive is the "backbone" of the Microsoft Teams platform. All file storage of Teams is delivered by SharePoint & OneDrive, meaning Teams users will now have access to SharePoint sites. The Teams infrastructure also boasts several cognitive services, like transcription, translation, speech recognition, and machine learning capabilities, making it much easier to communicate and collaborate.
The Skype end of life may mean the end of an era, but it also poses the perfect opportunity for your business to maximize its productivity and efficiency. Through transitioning to Microsoft Teams, your firm's collaboration can reach the next level, especially when working remotely.
Interested in learning how to better manage your Microsoft Teams migration? Contact us today!