In 2022, switching to the cloud is all the rage for the modern business. The cloud refers to services such as servers, storage, databases, networking, software, analytics, and intelligence that are accessed over the internet. There are a vast number of benefits when it comes to switching to the cloud.
It's cheaper. Switching to the cloud eliminates the cost of buying hardware and software to set up and run on-site datacenters.
It's scalable. This means that with cloud computing, the size or power of an IT solution can be quickly increased or decreased. This provides for faster solutions.
It encourages productivity. Due to the cloud eliminating many IT managerial tasks, employees can put their focus into more crucial tasks.
It's updated. Cloud computing services are regularly updated and run on a worldwide network of secure datacenters.
It's reliable. The cloud is better for backing up data and recovering anything that is lost.
It's secure. It strengthens your company's overall security position to better prepare you.
However, with the rise of the cloud comes options in choosing the best third-party service provider for your company. The three big names in cloud service providers are: Microsoft Azure, Amazon Web Services (AWS), and Google Cloud Platform. While there is a lot to discuss when it comes to the cloud, let's compare the overall pros and cons of each.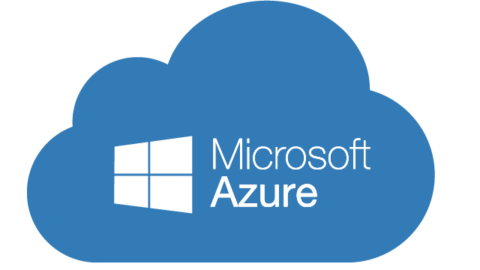 Microsoft Azure

Strengths

One of the biggest strengths of Microsoft Azure is that they ensure strong security. Azure's DADSC (Detect, Assess, Diagnose, Stabilize, and Close) approach is highly effective. Another benefit is their pay-as-you-go model which helps organizations optimize their spending.
Compared to the other two service providers, Azure uses server-side encryption which automatically encrypts data stored on Azure managed disks and the rest by default. This not only protects your data, but helps your organization meet security and compliance commitments. Therefore, Azure is the favored option by many government agencies. Microsoft Azure also puts a strong focus on hybrid infrastructure which enhances security and built-in management solutions. Additionally, Azure gives you easy entry to over 150 connectors in Office 365 and many Google services. It pairs well with Windows, Office, SQL Server, SharePoint, and Dynamics Active Directory.
Weaknesses

A downside of Azure is the data transfer fees. While this is also true of AWS and Google Cloud, the cost of transferring data to the cloud can be high. Adding on to this, data collection and transfer means it is necessary to do research into local regulations. In terms of customer reviews, Gartner found that "customers cite issues with technical support, documentation, training, and breadth of the ISV partner ecosystem."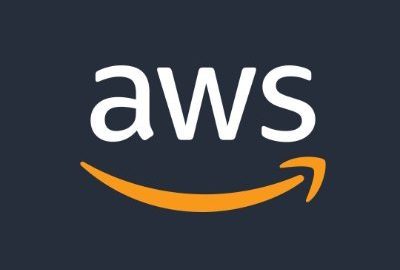 Amazon Web Services (AWS)

Strengths

One of the biggest strengths of AWS is that they currently dominate the public cloud market at 33%, compared to 22% for Azure and 9% for Google Cloud. AWS has also been around the longest, starting in 2006. Another big benefit of AWS is that they are the only cloud provider that operates with a combination of Infrastructure as Service (IaaS), Platform as a Service (PaaS), and Software as a Service (SaaS).
Similar to Azure, AWS offers a pay-as-you-go pricing model without any up-front or long-term commitments. Additionally, AWS has the largest global infrastructure with 26 launched geographic regions around the world and 84 availability zones. Amazon soon plans to expand to eight more regions and 24 more availability zones. Their cloud offers high levels of scalability that allows you to add many users and includes an AWS Partner Network that has thousands of system integrators who specialize in AWS services.
Weaknesses

Without a doubt, a weakness of AWS is their security limitations. AWS provides companies default resources to use, however, these vary region to region which can cause confusion given the number of services available. Pricing has also been shown to be an issue. As you scale up, pricing of services can increase drastically. When running large amounts of work on the cloud, this makes the overall cost difficult to understand and manage effectively. Overall, their wide range of infrastructure tends to be overwhelming for many consumers.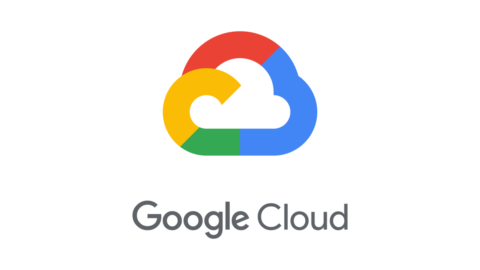 Google Cloud Platform

Strengths

The biggest strength of Google Cloud is that they offer highly specialized services in Big Data, analytics, and machine learning. They are currently the leader in AI development. For companies working in those areas, Google Cloud can be a great option. Google Cloud is known for its high scalability, load balancing, and fast response times.
Another benefit of Google Cloud is that it works effectively with other Google services. This is a big plus if your company operates in Google Workspace. Google Cloud has shown itself to be a simplified version of the cloud, with a simpler set up process and configuration comparatively. They also support sustainability. Google Cloud states that "electricity used to run Google Cloud products and services is matched 100% with renewable energy." Compared to the other two cloud providers, Google Cloud is the only major provider to purchase enough renewable energy to do so.
Weaknesses

Since it began in 2011, Google Cloud is the youngest of the top cloud providers. Due to it being the newest provider, there are fewer experts trained on the platform to ensure security within your company. Undoubtedly, the biggest downside of Google Cloud is their lack of services. Although they offer 100+ services, both Azure and AWS offer over 200. Lastly, they lack enterprise experience. Their customer base is not as large as Azure and AWS.
Wrap-Up

Microsoft Azure, Amazon Web Services, and Google Cloud Platform all have proven themselves to be reliable options when it comes to switching to the cloud. Although making the switch is not easy, consulting an expert like Bravo can help simplify the process! At Bravo, we value security and compliance over anything. With ransomware attacks happening every 14 seconds and 43% of cyberattacks targeting small businesses, your organization's security needs to be of the highest priority. For this reason, our top overall recommendation for your modern enterprise is Microsoft Azure.
Review our blog, Migrate to the Cloud in 2022, for some tips on a successful migration.
If your organization has any additional questions or is considering a migration, please fill out the form at the bottom of the page to get in contact with one of our experts!
BONUS INFO: Services Comparison Chart

Both Azure and AWS provide over 200 services and Google Cloud provides over 100 services. The chart below from Google compares just some of the services offered by each provider in the compute, networking, database, and storage domains.
Compute

| | | | |
| --- | --- | --- | --- |
| SERVICE TYPE | AZURE | AWS | GOOGLE CLOUD |
| Core Compute | GPU Optimized Virtual Machines, Virtual Machines, Autoscale, Virtual Machine Scale Sets, Managed Disks, Bastion | EC2- Elastic Compute Cloud, Autoscaling, EC2 Instance Connect, Elastic Block Store (EBS), EC2 Instance Connect | Cloud GPUs, Cloud TPU, Compute Engine, Compute Engine Autoscaler, OS Login, Persistent Disk, SSH from the browser |
| Dedicated VMs | Dedicated Host | EC2 Dedicated Host | Sole-Tenant Nodes |
| FaaS | Functions Serverless Compute | Lambda | Cloud Functions |
| Infrastructure Modernization | SAP | SAP | SAP |
| PaaS | App Service | Elastic Beanstalk | App Engine |
| VMware Connectivity | VMware Solution | VMware on Cloud | VMware Engine |
Networking

| | | | |
| --- | --- | --- | --- |
| SERVICE TYPE | AZURE | AWS | GOOGLE CLOUD |
| CDN | Content Delivery Network | CloudFront | CDN |
| Connectivity Management | Virtual WAN | Transit Gateway, CloudWAN | Network Connectivity Center |
| Domains and DNS | DNS, Domains | Route 53 | DNS, Domains |
| Load Balancer | Load Balancing | Elastic Load Balancing | Load Balancing |
| Network Monitoring | Network Watcher | CloudWatch | Network Intelligence Center |
| Network Security | Virtual Private Network (VPN) | Virtual Private Network (VPN) | Cloud VPN, Network Service Tiers |
| Services | Consul | Cloud Map | Service Directory |
| Virtual Networks | NAT, Virtual Network | VPC NAT Instances, Virtual Private Cloud (VPC) | NAT, Virtual Private Cloud (VPC) |
| Web Application Firewall | WAF | WAF | Cloud Armor |
Database

| | | | |
| --- | --- | --- | --- |
| SERVICE TYPE | AZUZRE | AWS | GOOGLE CLOUD |
| Document data storage | Cosmos DB | DocumentDB, DynamoDB, AppSync | Firestore |
| In-memory data store | Cache | ElastiCache | Memorystore |
| NoSQL: Indexed | Cosmos DB | DynamoDB | Datastore |
| NoSQL: Key-value | Cosmos DB | DynamoDB | Cloud Bigtable |
| RDBMS | SQL Database, Database for MySQL, Database for PostgreSQL | Aurora, Relational Database Service (RDS) | Cloud Spanner, Cloud SQL |
| Relational | Oracle Database Enterprise Edition | RDS for Oracle | Bare Metal Solution |
Storage

| | | | |
| --- | --- | --- | --- |
| SERVICE TYPE | AZURE | AWS | GOOGLE CLOUD |
| Block Storage | Disk Storage | Elastic Block Store (EBS) | Persistent Disk |
| File Storage | Disk Storage, Files | Elastic File System (EFS) | Filestore |
| Infrequently accessed object storage | Archive Storage | S3 Glacier | Storage Archive |
| Object Storage | Blob Storage | Simple Storage Service (S3) | Storage |
Need help migrating or hardening your cloud environment? Bravo's got your back! Fill out the form below to get in touch with one of our cloud experts!