Looking for a complete solution that allows you to collaborate effectively and caters to each organization's specific needs? It's time to reevaluate and look at why Microsoft 365 (M365) may be the smartest option for your business. Microsoft excels in security, affordability, flexibility, compatibility, and more! Let's dive deeper into each of these reasons why it's time to migrate from Google Workspace to M365.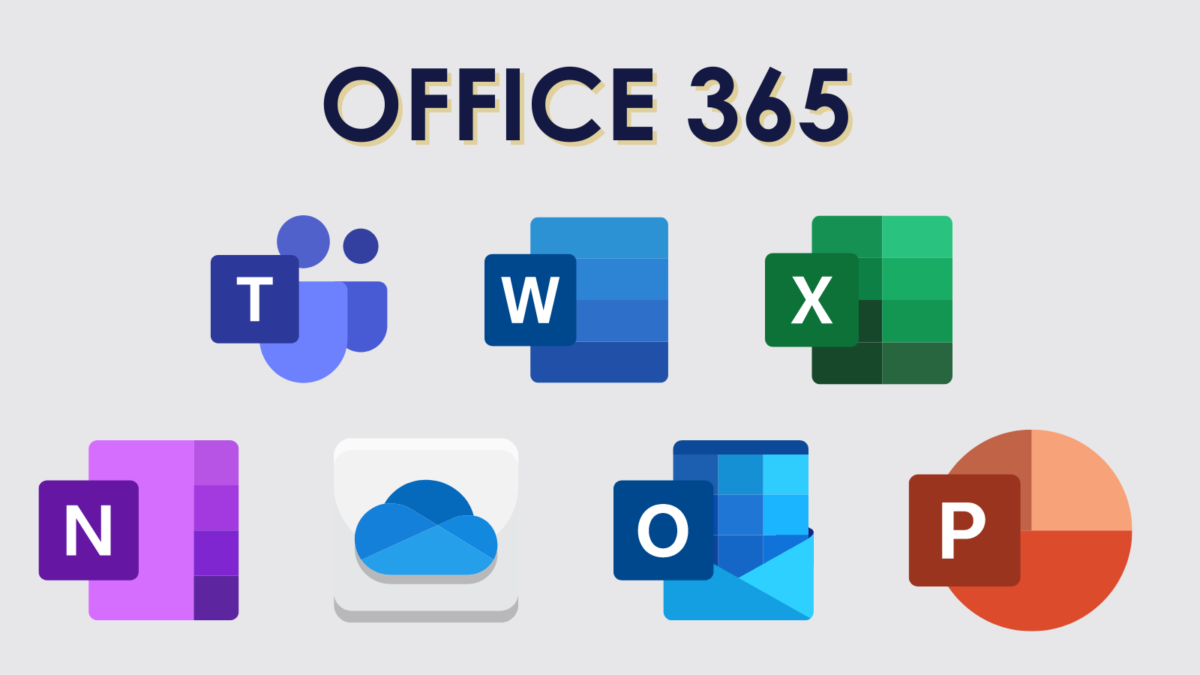 Protecting your organization's data should be the top priority. This is one of the main reasons to migrate Google Workspace to M365. Microsoft spends more than $1 billion annually protecting not only their data, but customer's data as well. Office 365 has built in anti-spam and anti-virus protections to help enhance security. Additionally, Azure utilizes automatic encryption so that everything sent within the cloud is encrypted. Additionally, with Google Cloud being the youngest cloud provider of the bunch, there are less seasoned experts that are trained on the platform to ensure security.  
On top of this, Microsoft features an Advanced Threat Protection function that ensures data is protected before an attack occurs. Microsoft Defender is a feature of Office 365 that can be catered to the needs of your business. This is something Google Suite is not able to provide on the same level. In fact, Google Workspace experienced a user data leak in 2018 and chose not to disclose it for months. Microsoft has further proved their commitment to security by meeting various compliance standards. M365 seeks to help your business stay compliant with cybersecurity standards by offering built in compliance to various mandates such as: DFARS 252.2LL, NIST SP 800-171, and FedRAMP. 
Pricing can often be the deciding factor for many businesses. With something as complex as M365 and Google Workspace, it's important the pricing remains flexible to better cater to your organization's specific needs. Google Workspace offers 3 pricing plans: Business Starter, Business Standard, and Business Plus. While the actual pricing is reasonable and the simplicity is easy to understand, it doesn't offer much in terms of flexibility. Microsoft, on the other hand, offers a wide range of pricing options. They provide various pricing options for home, business, enterprise, government, non-profit, and education with sub-versions available in each. Having this larger variety of options allows you to save money by paying for what you're actually using and fitting the true needs of your business. Not only is the pricing model more flexible, but the entry level plans are much more generous in terms of storage than Google Workspace. Each business operates differently, so trying to fit your needs to one of three pricing tiers offered by Google can prove to be difficult.  
Speaking of flexibility, this goes for more than just pricing models. It's necessary for businesses to consider scalability when implementing a new model. You want a software solution to be able to grow with your business in the long run. This is a huge benefit in switching to M365 over Google Workspace. M365 caters to business requirements by offering high scalability. The centralized administration and security features help each organization manage the entire workforce from a centralized station. With Microsoft, it's easy to add and remove users for various apps to create a more customized workspace. Additionally, when adding in a new system to grow your business, your team can work with the tools they are familiar with while learning. M365 also offers highly customizable licensing – meaning there truly is a plan for everyone. Bravo can help you navigate the thousands of licenses available to make sure you get the right one for your business! 
Undoubtedly, one of the biggest perks of switching to M365 is the familiarity that comes along with it. Most have prior experience with Word, Excel, and PPT, meaning the functionality behind them provides less of a learning curve. Not only this, but 85% of Fortune 500 companies use Outlook for their email system. While Google Workspace provides similar integration, it's not to the same level as M365. M365 functions on your desktop, mobile device, and browser, making it easier to navigate and access anytime, anywhere. In addition, the integration of all the various apps provides a much better ecosystem.  
Additionally, Microsoft Teams has proven to be a phenomenal collaboration tool. It acts as a one stop shop for most basic tools by providing a chat function for internal collaboration, document storage, content planning, calendar, meeting planning, important messages, calls, and more! Teams is a place where your entire team can interact, especially with the participant limits being higher than the Google Workspace equivalents. Accessing all these capabilities in one centralized platform makes work life easier and helps operations run smoother. 
Ultimately, Microsoft 365 just has it all figured out. On top of all listed above, Microsoft also offers a few useful apps– such as Stream and Sway– for which there are no direct Google equivalents. For more information on how Microsoft and Google compare when it comes to the cloud, check out our blog here. Depending on what your business is looking for in the cloud, Microsoft could be your answer! Switching to Microsoft can completely change the game for an organization. It excels above Google Workspace in security, affordability, flexibility, compatibility, and more. If you are considering the switch, now is the time to make it! 
If you are interested in learning how Bravo can help you migrate from Google Workspace to M365, fill out the form below to get in touch with one of our experts!