Digitization is a driving priority for business leaders in the Manufacturing industry. Over the last several years, cloud has become a vital component of technology estates geared to reducing costs, visualizing operations, leveraging the industrial internet of things (IIoT), and delivering a quality digital experience in an increasingly competitive labor market.
The Manufacturing industry turned to the cloud early, and according to an in-depth study by Frost & Sullivan, that trend is only increasing. Industry-wide, nearly 50 percent of workloads are currently hosted in the cloud, with that number expected to rise to over 53 percent by 2025.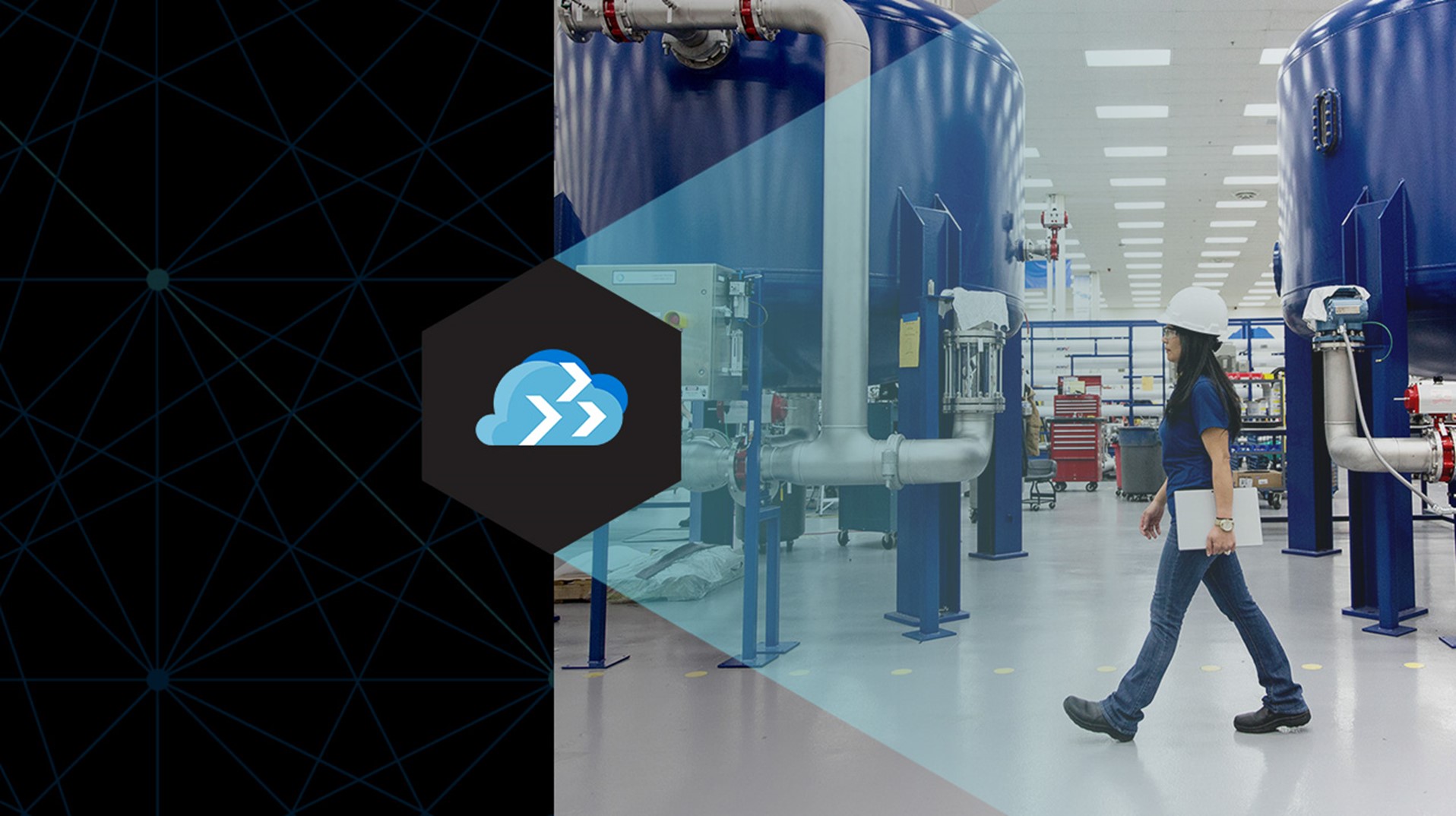 Benefits of Cloud
Cloud's inherent properties of scalability, high availability, and elasticity have made it central to manufacturers' efforts to optimize their businesses. From navigating changes in the supply chain to understanding the consumer demands that drive your customers' needs, cloud allows you to leverage your data in the most meaningful ways.
Today, as industry leaders discover ways to use data to reimagine their operations, the agility offered by cloud environments presents perhaps the most compelling benefit. According to Frost & Sullivan, connected devices are growing at a rate of 15.5 percent per year, and the cloud's agility allows manufacturers to use data from those devices intelligently to power smart manufacturing and agile factory initiatives.
That's why 45 percent of manufacturers use Microsoft Azure to run their cloud operations; 62 percent selected Azure for its functionality and tools, which simplify artificial intelligence (AI) and advanced analytics projects, allowing more efficient experimentation and innovation.
Just as importantly, Azure provides powerful solutions to protect data across both cloud and on-premises environments. Through always-up-to-date threat detection and security services, Azure enables and improves security across the entire technology estate.
Bravo can provide added value by helping manufacturing companies not only migrate and modernize their cloud with ease, but also streamline compliance with CMMC in one swift move. Given the nature of the manufacturing industry, many companies face the challenge of juggling a wide variety of compliance and regulatory requirements. With the help of Bravo, you won't have to face CMMC alone. As a certified RPO and Microsoft Gold Partner, our experts can do the heavy lifting to help your company achieve a modern and compliant Azure cloud environment. To learn more about how Bravo can help you on your CMMC journey, click here.
Migration & Modernization
Getting started in the cloud comes down to migration and modernization-two options that are often highly integrated.
Migration is the process of moving data and resources from on-premises to cloud environments, allowing you to take full advantage of an elastic, scalable, cost-effective infrastructure. Modernization is the process of improving legacy applications to optimize your business's performance in the cloud.
Throughout migration and modernization, manufacturers also need to continue to manage existing infrastructure and sustain the ability to support diverse technologies. This requires the flexibility of hybrid and multicloud services, which allow you to manage both cloud and on-premises estates and legacy applications.

Azure was built to support this flexibility. Through advanced data management and protection tools, you're able to manage resources seamlessly, with consistent management and governance controls across both cloud and on-premises resources.
Expanding Your Cloud Value in Manufacturing
Once in the cloud, you'll be able to leverage its benefits further to improve shop floor efficiency, use data to drive critical decision-making, and achieve a number of other digital outcomes. Frost & Sullivan's study showed that top digital priorities for manufacturers include:
Improve business process efficiency and quality – 81%
Deliver products, services, and applications faster – 80%
Increase business agility – 80%
Improve employee productivity – 80%
Become more innovative than competitors – 79%
Rely more on data analytics – 77%
Reduce costs – 76%
With Azure, manufacturers have been able to leverage cloud, data, and AI to dramatically increase margin, operating income, and net income on revenue. By actualizing your data estate as a strategic asset, you'll be able to drive efficiency, improve accuracy, and empower quality decision-making through heightened visibility.
Manufacturers are Transforming with Cloud
The many benefits of cloud are driving a digital transformation in Manufacturing. The traditional push supply chain is evolving rapidly to a data-driven model that allows factories to respond to demand in almost real time. To support that change, 57 percent of manufacturers are modernizing their own data centers and 55 percent are expanding their hybrid cloud/multicloud environment.
For example, Johnson & Johnson's expanding partnership with Microsoft has driven its digital transformation. Initially selected for its ability to scale solutions to meet the needs of one of the world's largest companies, Microsoft's cloud services and expertise in diverse technologies, edge devices, IIoT, machine learning (ML), and AI have enabled J&J to successfully transform into a digitally driven manufacturer.
Key to this transformation has been the Azure Stack, where J&J deposits petabytes of data drawn from its suppliers, the marketplace, its IIoT-connected machines, edge devices, and other sources-even social networks. Using ML and AI allows the company to automate processes, such as scheduling machine maintenance on the shop floor or responding to hiccups in the supply chain. As a result, operations can be more proactive, avoiding costly delays.
Using cloud to store and analyze data also gives the business greater visibility into what's happening in the supply chain, manufacturing facilities, and the marketplace. That visibility drives transformation at every level-improving job performance for shop workers, tuning production volumes to align with demand and significantly reducing manufacturing defects.
Want to get started? Fill out the form below to talk with an expert about your cloud vision.
Source: The figures cited in this blog are from "Cloud Drives Digital Transformation in Manufacturing," comprising excerpts from the 2020 Frost & Sullivan Global Cloud User Survey.